AltaSeal®
An Implant for Hysteroscopic Female Sterilisation
---
The novel AltaSeal® implant was developed to close the fallopian tubes and prevent pregnancy. AltaSeal® is a 300 series medical grade stainless steel implant (similar to a coronary stent). It is placed in the portion of the fallopian tubes in the uterus wall by a gynaecologist without the need for open surgery or general anaesthetic. The procedure can be carried out in the doctor's office/ procedure room rather than having to use an operating theatre. The AltaSeal® implant has a series of specially designed laser cuts that determine its final shape after deployment. Unlike the only other competitor device on the market, AltaSeal® provides mechanical closure of the fallopian tubes rather than relying on tissue in-growth around the implant to provide occlusion.

---
---
---
Acceptable Visual Confirmation of AltaSeal® Implant Placement in Fallopian Tube.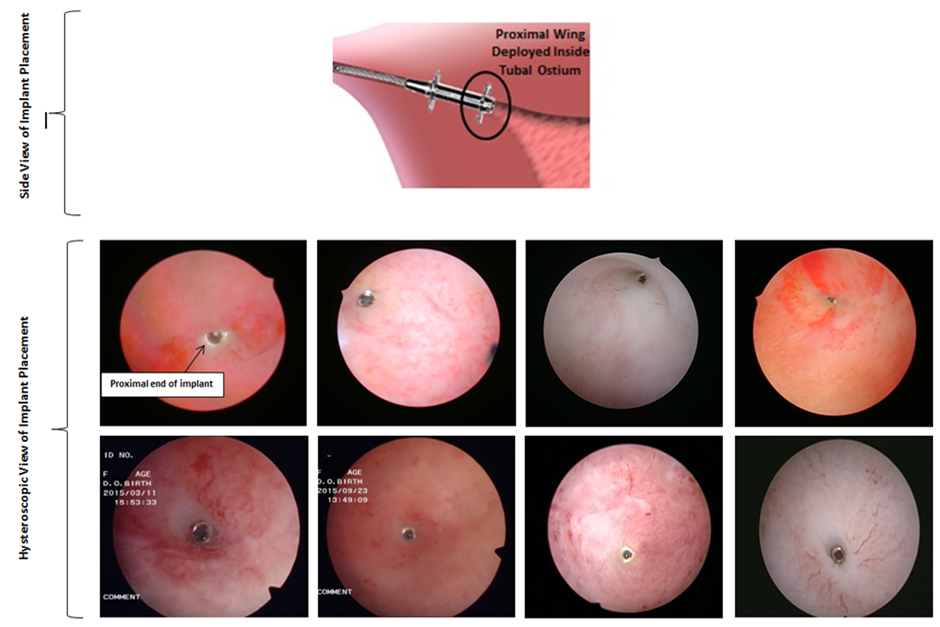 ---
AltaSeal® is clearly visable by both trans-vaginal ultrasound and abdominal ultrasound
-TS view of both AltaSeal® implants.
-Longitudal view of right AltaSeal® implant.


-Longitudal view of left AltaSeal® implant.
---
THIS DEVICE IS NOT FOR SALE IN THE UNITED STATES
– IT IS AN INVESTIGATIONAL DEVICE LIMITED BY FEDERAL (OR UNITED STATES) LAW TO INVESTIGATIONAL USE.
img { width: 100%; height: auto; }